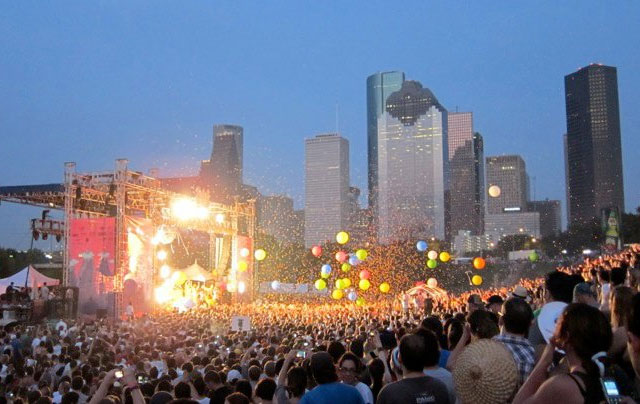 Are you looking for the perfect treat to beat the heat at Houston's biggest festivals? Look no further than Friohana! Our award-winning shaved ice is a hit at major events all over the city, including Freedom Over Texas, The once famous Free Press Summer Fest, White Linen Nights in the Heights, Japan Festival, Anime Matsuri, Comic Cons, Kite Festival, Easter Egg Hunts, and so much more.
Our team loves bringing our tropical oasis to these exciting events and serving up refreshing, colorful, and delicious shaved ice to festival-goers of all ages. We pride ourselves on using only the finest ingredients and offering a wide variety of flavors and toppings to choose from. Whether you're in the mood for a classic strawberry or want to try something more exotic like lychee, we've got you covered.
One of the best things about Friohana at festivals is the atmosphere. We love being a part of these vibrant events and seeing the joy on people's faces as they enjoy our icy treats. There's always something exciting to see and do at these festivals, whether it's live music, art displays, or unique vendors. It's a great opportunity to make memories with friends and family while indulging in some of Houston's best flavors.
If you're looking to make your next festival a huge success, consider having Friohana at your event. Our 32-foot-long shuttle bus is capable of serving hundreds of people per hour, making us the ideal choice for serving the largest of audiences.
Be sure to follow us on social media to stay up-to-date on where we'll be next. We're constantly adding new events to our calendar, so you never know when we'll be serving up shaved ice at your favorite festival. And if you're planning your own event, don't hesitate to reach out to us for catering. We'd be happy to bring the Friohana experience to your next gathering.
From the Grand parkway to Downtown, we're proud to be a part of Houston's biggest festivals and events. Come see us at our next location and discover why we're Houston's favorite shaved ice!